Ethos, tradition
AND INNOVATION
We are one of the world's most innovative and exciting seats of learning, with campuses in England, Latvia and Colombia.
While St Samuel's exhibits many features of the traditional English public school, our uniquely robust approach to such issues as students' health and disciplinary issues continues to win the respect of educationalists worldwide.
This website allows adults 18+ to see some of the main features of the life led by our students – all 18-20 year old boys, many from deprived or wayward backgrounds and desperately in need of the direction and discipline that the Academy provides. Our many sponsors enjoy unique opportunities to follow every aspect of our boys' development through access to their fully illustrated personal files.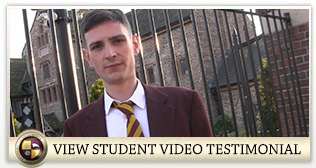 St. Samuel'S Academy is an International school for boys
St Samuel's Academy is an international school for boys. We now invite you to take a closer look at each of our three campuses and to meet a few of our students. And remember that, as a Sponsor, you will receive full and unrestricted access to boys' files - including fully documented text, photographic and video reports of their medical histories and incidents where they have been disciplined, as well as candid accounts of their interactions with other students.